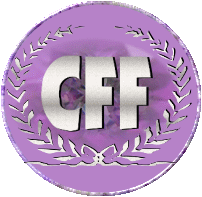 This cattery has NOT been inspected by and is not endorsed by The International Cat Association, Inc.
Articles
News
• Unverified Color / Pink-eye dilution / Ukraine‐chocolate in Donskoy cats
First results, February 2016 Dr Marie Abitbol, Lyon School of Veterinary Medicine, France.

Click on the pdf to the right to learn more or click here.
• Donskoy has advanced to Champion status with TICA on January 23, 2016
• The Donskoy has had an unanimous yes vote from the TICA board of directors to advance from Preliminary New Breed to ADVANCED NEW BREED as of May 1, 2015.
We will be eligible for Champion status after 1 year in ADVANCED.
• Kathryn Eden, elected TICA Working Breed Chair January 24, 2015
• USA Recognition
TICA (The International Cat Association), Preliminary New Breed, January 2015 Board vote to move to Advanced New Breed CFF (Cat Fanciers Federation) Accepted as a provisional new cat Sept 13,2014, Champion Status as of May 2015
• Kathryn Eden, has been nominated the breed representative for the Don Sphynx with
CFF 2014
• The Don Sphynx Breed Club has been newly established
Membership is open to Don Sphynx owners and admirers, send your name and email to
kathryn@donedencattery

to become a member. Dues are waived until 2016 for active
membership. Honorary membership (non voting) will always be free. The objectives of this
organization shall be:
1. The continued improvement of the breed in aspects of appearance, health and
temperament with the objective of maintaining the CFF breed Standard.
2. Encouraging breeders and owners to show their cats in CFF and advocate for
CFF shows to be held internationally to accommodate international members.
3. The promotion of a spirit of unity among Don Sphynx owners to develop a
network of support to owners and breeders.
4. To work for the best interest of the breed.
​
​
​